Chiropractic Adjustments for Knee Pain
Chiropr
actic Adjustments for Knee Pain
All usual everyday activity such as bending down to carry a box or bag, getting on a bus, climbing the stairs or just getting out of your car can be so tough if you are having knee pain which definitely affects your ability to function correctly. But you don't have to to live with the pain for the rest of your life, decrease your activity rate, or take more pain meds.
In most instances, knee replacement, which involves a long and slow recovery time all to get back functionality and strength in the knees, thighs, ankles, and feet are recommended making people feel they have no better option.
But have you thought of the chiropractic adjustment method?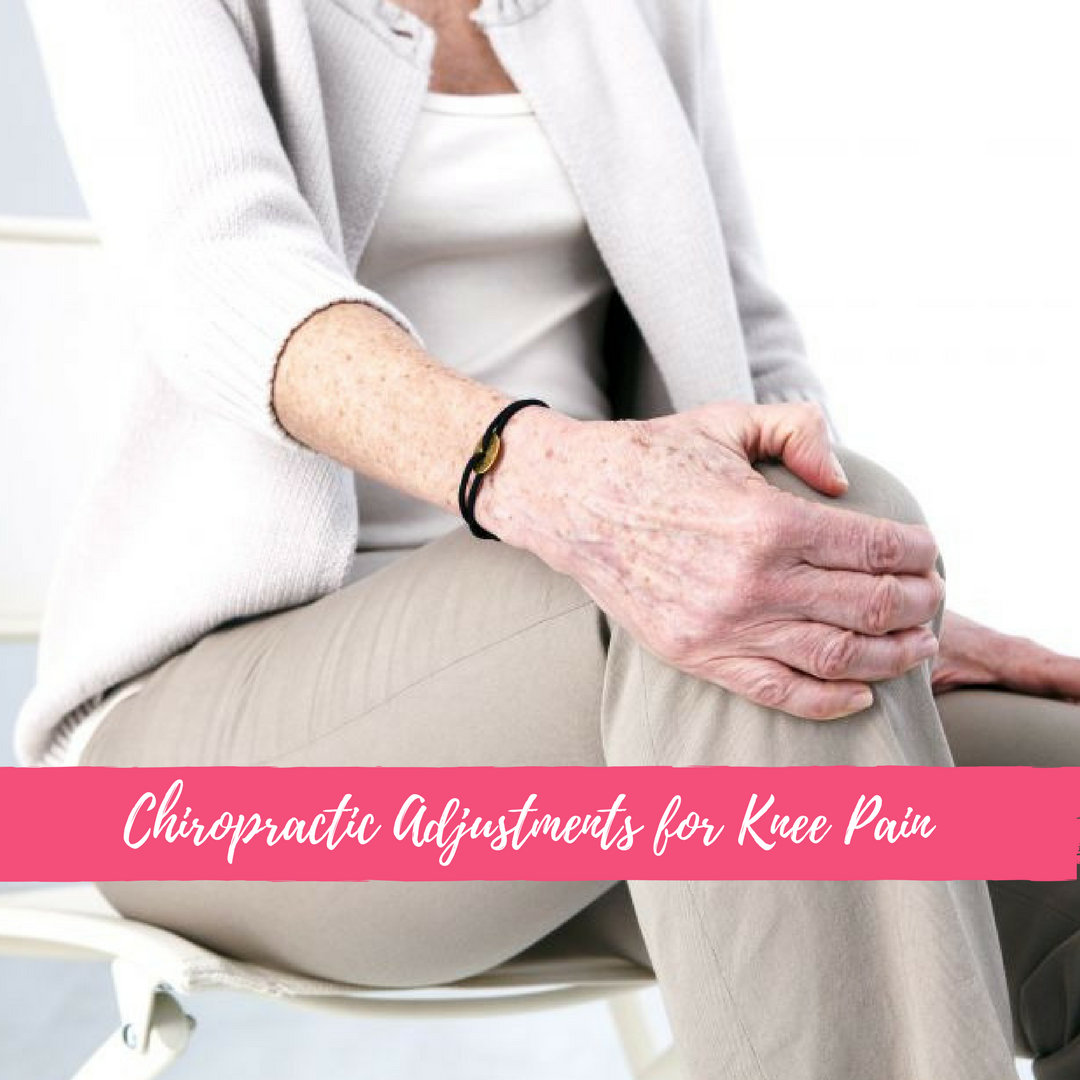 Chiropractic adjustments for knee pain are not an invasive method for solving the problem of knee pain and stiffness. Besides, continued and frequent adjustments to the knees as soon as symptoms clear up will actually enable the knees to function at its best. The Chiropractic adjustments involve gentle, well-ordered, and directed adjustments provided to your knee and spinal joints. It also includes soft tissue massage all to bring back ideal movement and improving its overall function.
One of the major causes of Chiropractic is Arthritis which mostly causes issues to the knee joint, but can also negatively affect other structures such as the muscles. Osteoarthritis which is the most common type of arthritis in the knee is triggered by the ongoing but slow ruin of the cartilage in the joint. Another type is the Rheumatoid arthritis which inflames the joint and can repeatedly cause damage of the nearby cartilage. Sometimes, a deformity causes arthritis in the knee. However, excess weight, obesity and sports repetitive stress injuries can most times cause arthritis.
The usual signs and symptoms that shows you need a chiropractic adjustment for knee pain are clicking, popping, pain, stiffness, swelling, weakness, feeling the knee might buckle, and so on.
The Chiropractic treatment of knees could be performed either with surgery, or as a therapeutic method to quicken recovery after surgery. Whatever method, it is seen that chiropractic adjustment of the knees can make patients speedily heal so as to return to their basic daily activities.
Sterling Chiropractic gives great quality care when it comes to giving chiropractic treatment for knee pain. The Sterling Chiropractic Center which is directed by Chad A. Folk D.C is located in Bowling Green Kentucky. We are devoted to offering you and your family genuine outcomes in a kind and friendly atmosphere. Our dedicated team takes good time to pay attention and understand your complaints while creating a strategy to provide great results. We are aware that there are several other alternatives in Bowling Green Kentucky. However, Sterling
Chiropractic gives the best chiropractic care that continuously provides more relief in lesser visits. Having several affordable payment options, we can modify your spinal care to suit your goals.
We assure you that you will have an experience which cannot be compared with another. We are looking forward to assisting you in thriving and reaching your amazing potential.